Influencer marketing uses top content creators, specialized in their respective niches, to help you improve brand awareness, increase traffic, and drive your brand's message to your target audience. These content creators already market to your ideal audience across different channels which you can take advantage of for your influencer strategy.
Aura Frames is a company that offers digital photo display frames. Frames that allow you to wirelessly upload and display your photos.
Christine Zalocha, the VP of Marketing at Aura Frames, found that the burn rate on their digital marketing content falls anywhere from four to seven days. As a result, the brand needed a vast amount of content to constantly feed into their digital marketing channels to truly understand what type of content drives their business.
The solution to their content drought was influencer marketing. Christine knew that influencers act as more than just conversion drivers, influencers are individual content creators who produce high-quality, authentic, and diverse content that can fuel her online channels. However, she had no way to scale up her influencer marketing and content generation without some outside help.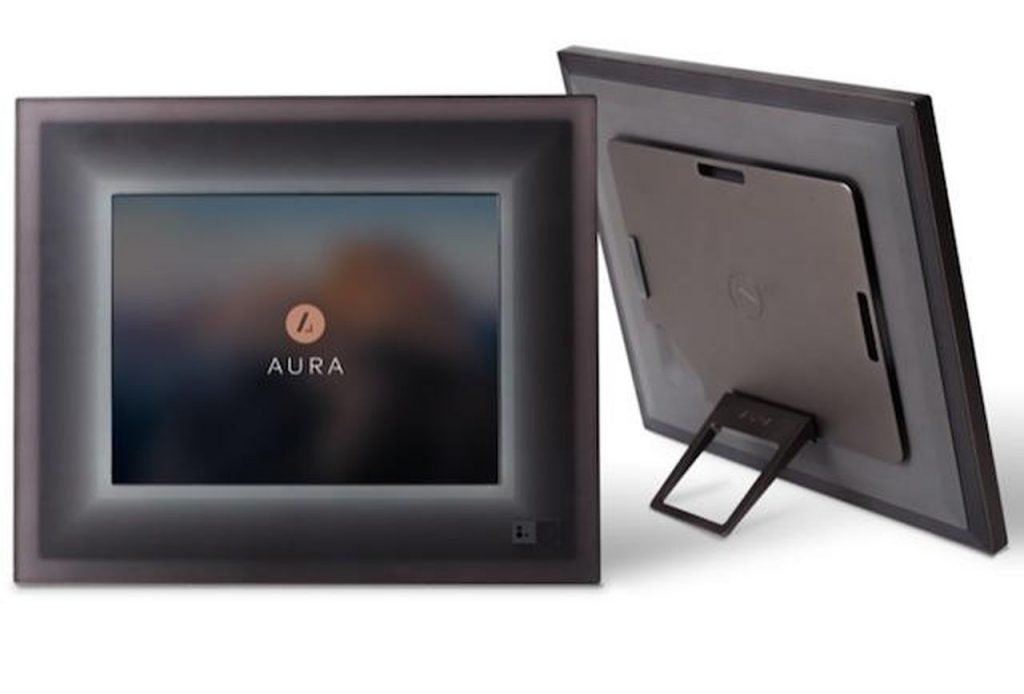 PROBLEM
Before working with AspireIQ, Christine tried working with smaller agencies to handle the relationships with influencers. However, she found that she was still spending anywhere from 20-30% of her week handling the back and forth communication and contract negotiations that traditional agencies require.
That is when she found AspireIQ's Managed Services team as a solution to create and manage influencer campaigns while also freeing up her time and giving her transparency into the influencer marketing and content generation process. This would help her to be better equipped to run her program in-house in the future.
SOLUTION
Prior to working with Aspire IQ, Aura Frames was only working with 5 influencers. The Aspire IQ team was able to scale their network of influencers by 10x in about a quarter of the time. The difference between Aspire IQ and a traditional agency is really the software platform that allows users to execute campaign management in a fraction of the time. And because Christine has access into the platform as well, she can get campaign progress updates in real-time, giving her full transparency.
The Aura Frames teams were looking for a variety of content that demonstrates what the frame will look like in different homes, thus appealing to a wide variety of home decor tastes among their target markets. The team found that unlike studio content, influencer content shows the frame in the homes of real people and engages online consumers looking for home decor inspiration. The AspirelQ Content library gives the team access to content that they have rights to repurpose across all channels. In fact, the content that the team has sourced from influencers has been the most engaging content on auraframes.com
Video content is the future, yet it is generally very expensive to produce. By leveraging influencer content, Aura Frames saves about 50% every month on their overall content budget. One of the services offered to Aura Frames was AspirelQ's video production service. The in-house video team works with influencers to produce, shoot, and edit in-depth videos that communicate the product message. Each video is then optimized for different platforms and repurposed across paid ads on lnstagram, YouTube, lnstagram stories, and their website.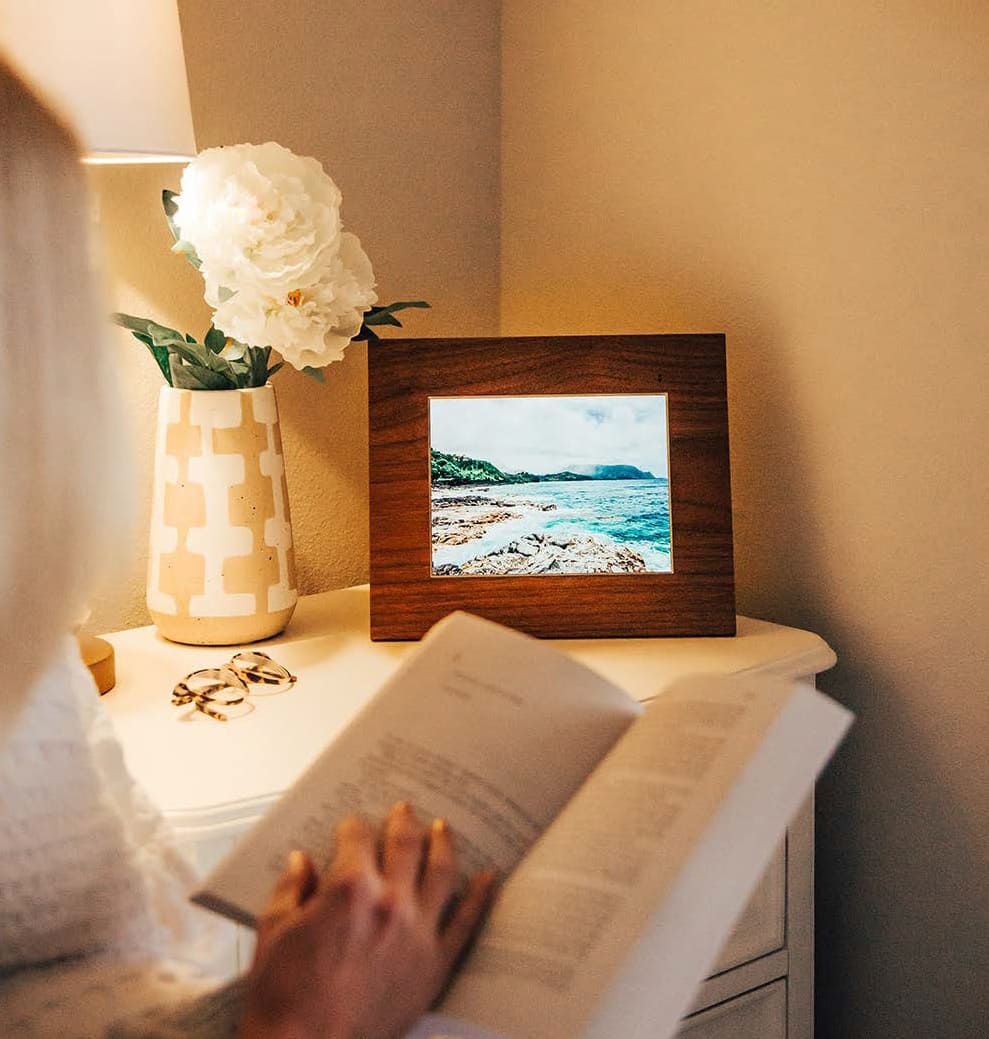 RESULT
Aura Frames uses influencer-generated content in every digital marketing channel from lnstagram, lnstagram Stories, Facebook, YouTube and their website. Each piece of content showcases a frame in a different home, with different people, giving the brand the contextual content they need to fuel their digital marketing. The content the brand sources from influencers consistently outperforms studio shot creative when compared to paid ads. After performing a post-checkout survey, the brand found the results of the campaign to be:
20% Sales Attribution
660+ Pieces of Content
13 Video Assests
2.5M Impressions