Facebook community continues to grow rapidly year-over-year till it tops all social media platforms. Facebook ads business is also doing well.
Figure out the top line findings mentioned in the Facebook's first quarter 2017 earnings report:
Facebook daily active users totaled 1,284 billion users.
Facebook monthly active users totaled 1,936 billion users.
Facebook ads revenue decreased to $7,857 in Q1 2017 after $8,629 in Q4 2016.
The US and Canada achieved the highest ads revenue which estimated with $3,851 million.
Average revenue per user estimated with $4.23 and it reached the higher level in the US and Canada also.
Facebook net income figured with $3,064.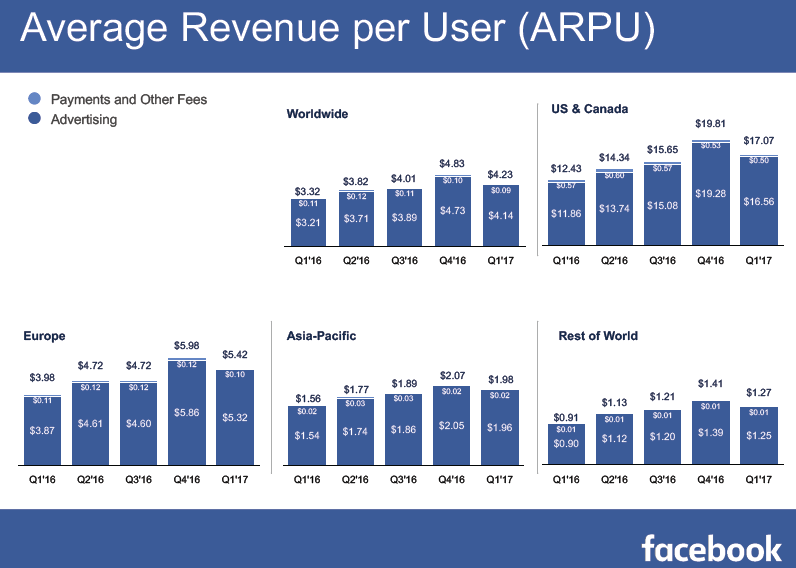 For more information, please download "Facebook Q1 2017 Earnings" full report.