On average, 8 in 10 of women in MENA are responsible for carrying out shopping for their household as she is the person who understands her family's needs. Egypt & KSA grabbed the highest rates (94% for Egypt & 93% for KSA).
Kuwait ranked the 3rd with a rate of 91%, followed by UAE (89%) and then Lebanon (79%).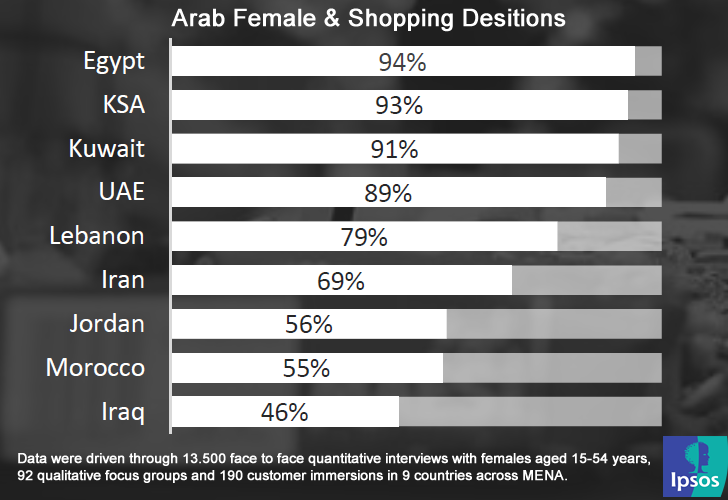 For more information, kindly check "10 Things You Need To Know About Women in MENA, 2016" full report.