Smartphone plays an essential role in digital commerce; 65% of consumers in the UK using their phone to order food or purchase non-essential items. More than 1 in 5 do so on a weekly basis.
Find out how mobile devices are impacting the retail shopping experience for both consumers and high street brands:
98% of the top 100 UK commerce sites provide mobile-friendly commerce online, only 64% have an iPhone app.
32% of the top UK retailers don't have a smartphone app for either iPhone or Android.
66% of UK marketers don't include mobile apps within their campaigns.
Third of consumers surveyed (32.5%) said that they would like to see one-hour delivery provided by marketers, followed by a mobile app to scan & skip queues (18.8%) and VR (18.5%).
The vast majority of UK adults (66%) use their mobile phones for browsing at home, 29.3% in public transport and 21.6% on the high street.
93% of consumers won't contact customer service if a site is slow to load.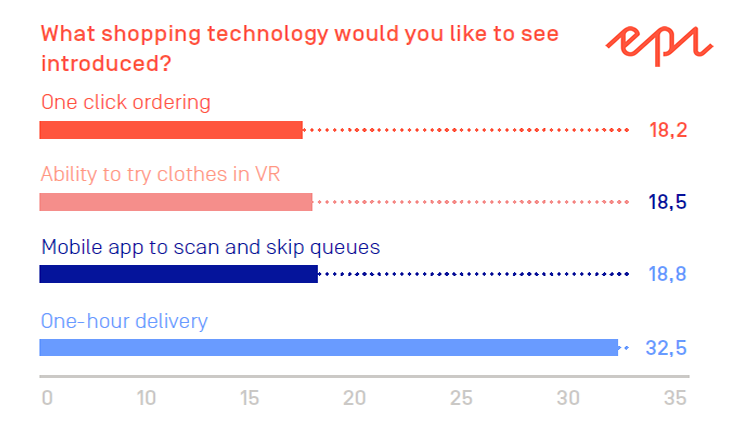 Methodology:
Data were driven from 1,200 UK consumers, 100 professional marketers and 100 brands across 5 key sectors.