Three days ago, Twitter announced they're launching the Ads Transparency Center, which is considered to be one of their steps to ensure ads transparency on Twitter. Twitter's new feature enables anyone across the globe to view ads that have been served on Twitter, especially political ads.
Twitter's ad transparency center and political ad markings apply only to federal elections, as does its policy on political advertising in the US.
"Today we're pleased to share the second part of our efforts, the Ads Transparency Center,"
It should be stated that last year, Twitter announced its intention to provide transparency for all ads running on its platform, with a specific emphasis on political advertising.
In addition to that, Twitter took its first step towards this by releasing a new Political Campaigning Ads Policy for US federal elections and candidates.
According to Twitter's new feature "Ads Transparency Center", which is considered to be Twitter's second step in establishing transparency for political ads, anyone will be able to search for a specific handle and identify more information about the creative for all ad campaigns that have run within the last 7 days from that handle. Also, any user can report ads served on Twitter, and then it will be sent to the Ads Transparency Center within 24 hours. After that, Twitter will take actions towards the reported political ads.
For political advertisers in the U.S., there will be additional data, including information around billing, ad spend, impressions per tweet and demographic targeting.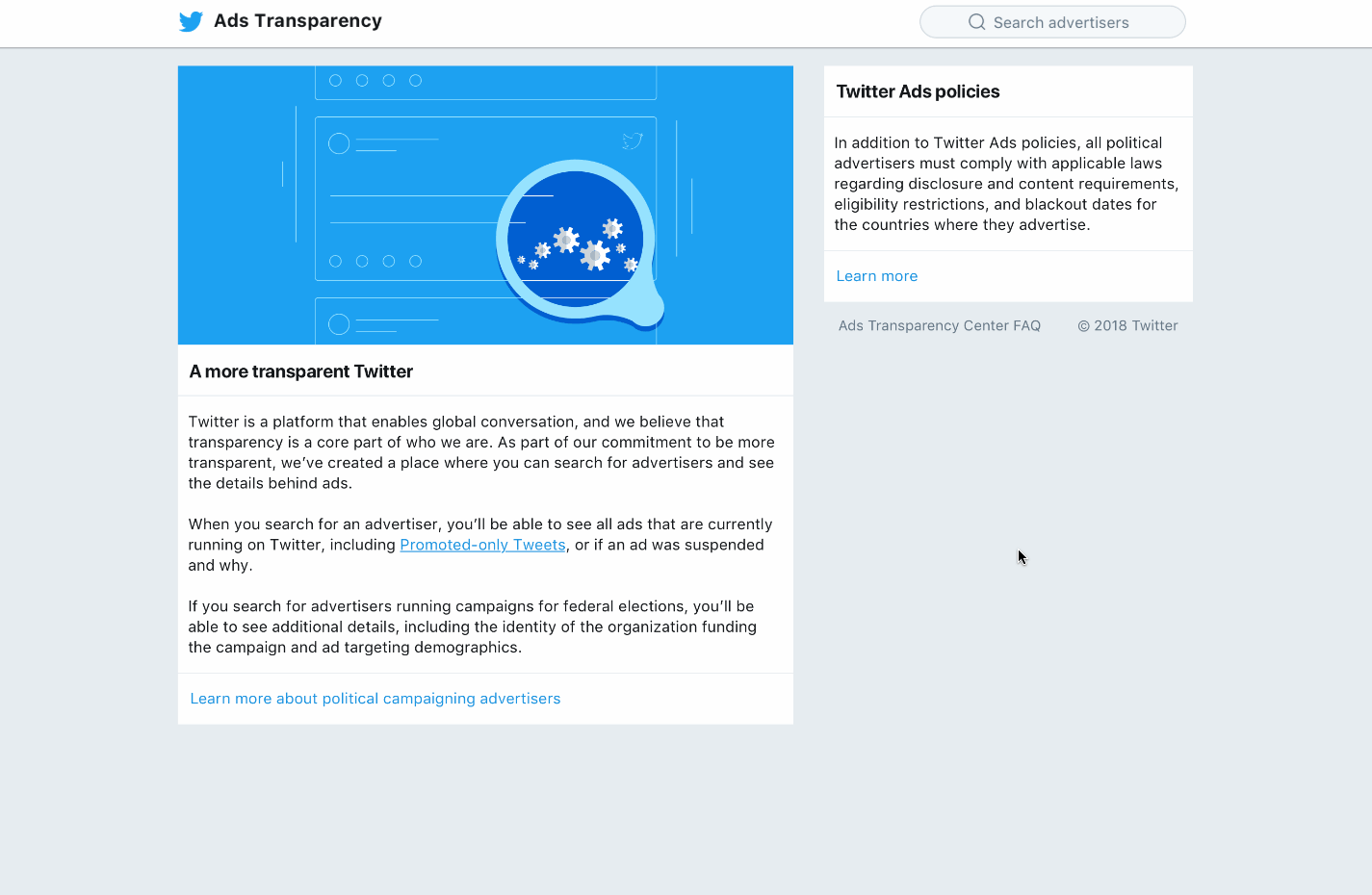 Twitter also includes a visual badge and disclaimer information on promoted content from certified accounts to make it easy for users to know more specific information about who is advertising US federal political campaign content on Twitter.
"This will allow users to easily identify political campaign ads, know who paid for them, and whether it was authorized by a candidate," Bruce Falck, Twitter's general manager of revenue product, wrote in a blog post announcing the new features.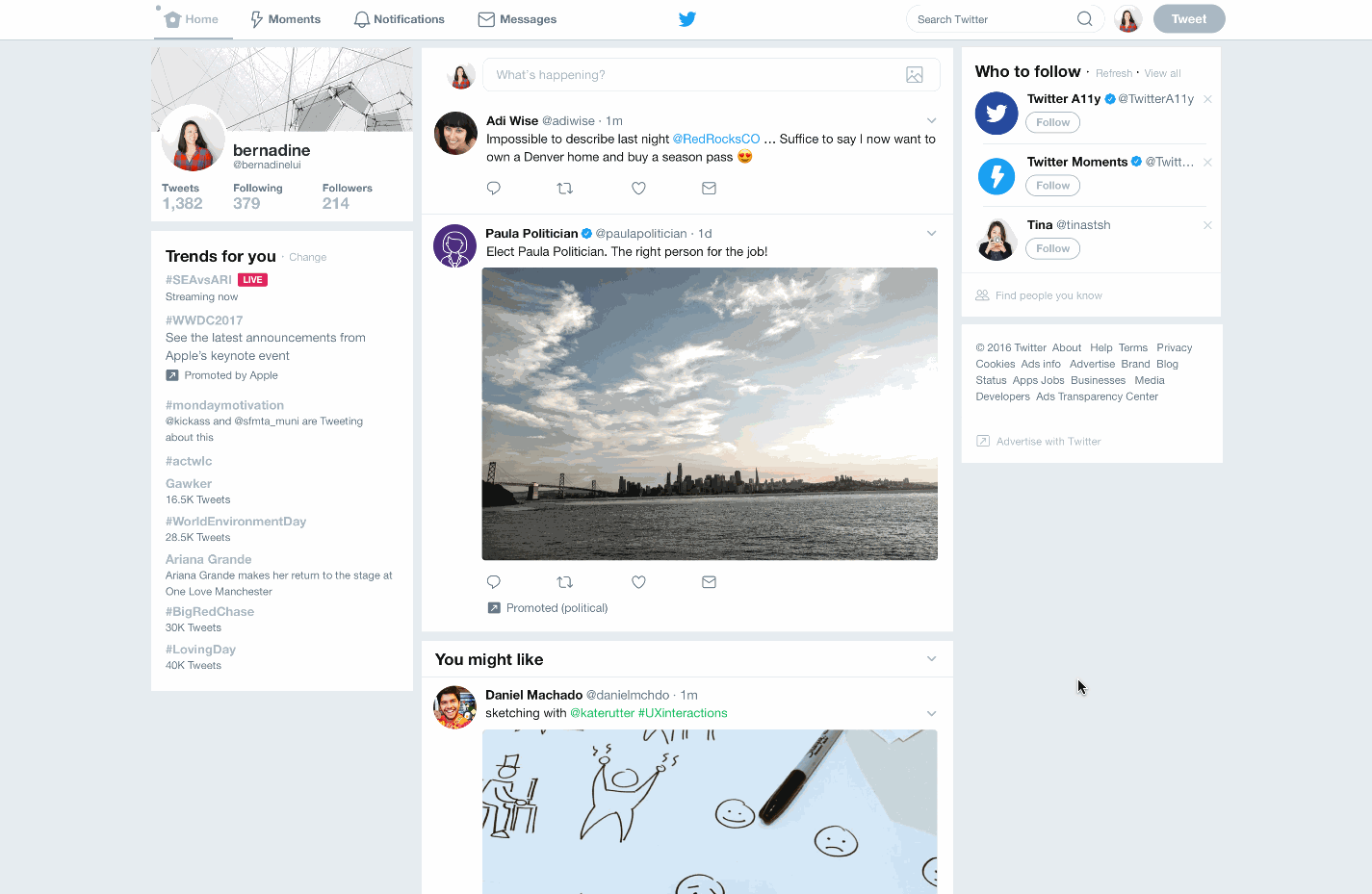 Finally, it should be pointed out that these updates come after Twitter, alongside Google and Facebook, faced questioning from US lawmakers about political messaging on social media during the 2016 presidential election season. Referring to findings from US intelligence agencies that the Russian government conducted an online campaign of misinformation and division.