MarTech Alliance is bringing the God Father of MarTech, the voice of marketing technology. This year, Scott Brinker is the main speaker of the 2018 festival.
MarTech Alliance Festival  2018 is a one-day event, that covering important areas in the digital marketing such as marketing strategy, techniques for social media, content marketing, and SEO.
The event's speakers from Booking.com, Weight Watchers, Ecosystem, HubSpot and more. It will take place on 31 October 2018 at Hawker House, London in the Uk.
MarTech Alliance Festival 2018 Speakers:
Max Amordeluso – EU Lead Evangelist At Amazon Alexa.
James Libor – Senior Manager – Media, Digital & Brand Partnerships At Virgin Holidays.
Martha Bennett – Principal Analyst Serving CIO Professionals At Forrester.

Carlos Doughty – 

Founder At MarTech Alliance.

Rebecca Allen – Creative Director, Co-Founder At Velocity Partners.

Steve Lok – 

Head of Martech & Ops, Mass & Digital Acquisition At The Economist.
MarTech Alliance Festival 2018 Main Topics:
Digital marketing
Marketing strategy
Techniques for social media
Content marketing
SEO
Why You Should Attend?!
Build the ultimate marketing stack.
Develop the marketing dream team.
Zone in on your channel marketing strategy with key tips and techniques for social media, content marketing, SEO.
Step into the MarTech time machine and check out what the future of marketing looks like.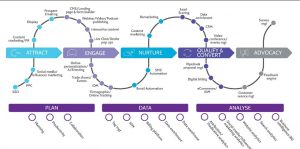 Who Should Attend?!
The Conference gathers a number of big brands, such as:
Facebook
Amazon
Vodafone
Time Inc
Virgin Holidays
Adobe
MarTech Alliance Festival 2018 Partners:
Tickets:
Standard – £495
2 for 1 – £247.50
VIP – £999
Follow up MarTech Alliance Festival 2018 updates here OR discover more Digital Marketing events, conferences & webinars in the UK during 2018 here.