MCIT report shows some features that talking about internet penetration in Egypt. At first, it shows a disparity in the number of internet users in Egypt during a period between September 2015 to September 2016. It also mentioned that Cairo is the greater region in ADSL subscriptions followed by Delta, then Alexandria and Matroh.
About the distribution of ICT Companies according to activities, the report shows that ICT companies are increasing rapidly and most of the newly established ICT companies were small and micro enterprises.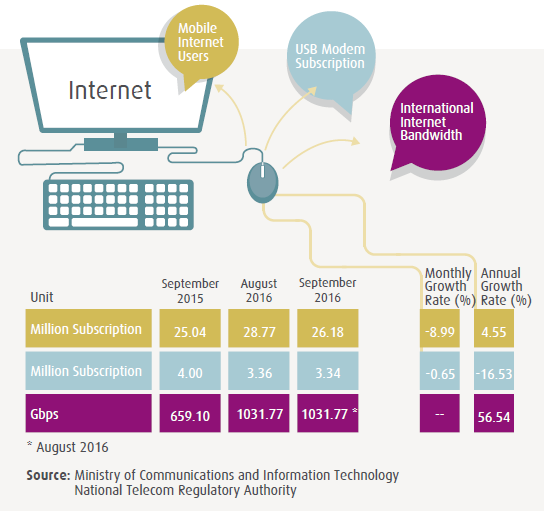 For more information, please download the "ICT Egyptian Indicators in Brief, October 2016" full report.