This report provides you with some relevant information regarding the countries that are covered. About the internet access per region, the report shows that North America had the highest rate of people with Internet access, followed by Europe with75%, and MENA comes on the fifth with rate 38%.
Global B2C e-commerce sales have increased since 2010. The growth rate was quite harmonious over the last few years. However, experts is not expected that this trend would continue in 2016, with a growth rate of 17.5% is forecast, which would result in a global B2C e-commerce turnover of $2,671 bn.
The report also shows that the share of e-commerce in GDP, Asia-Pacific is the clear frontrunner. With an eGDP of 0.77% and 0.71%, Latin American and the Middle East and Northern Africa are at the bottom of the list. However, these figures grew significantly as well compared to 2014.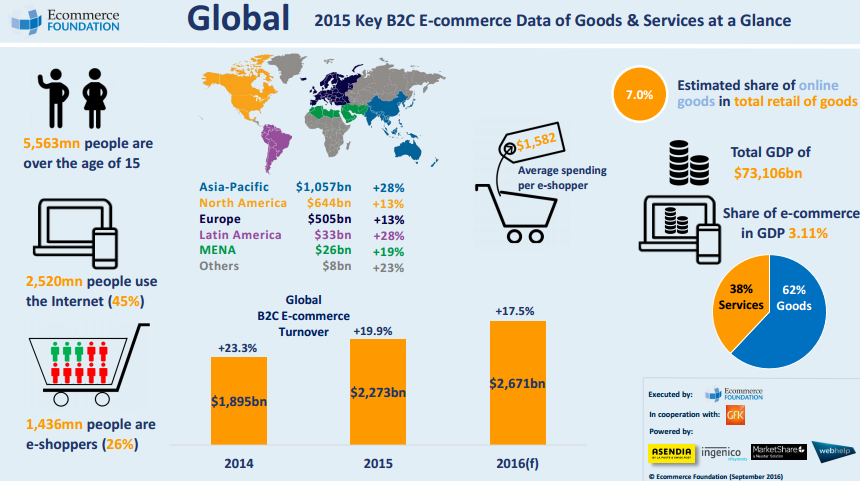 To download the full report, kindly Click Here