Although most of the women in MENA have an access to the internet and depend on online sources for information when they decide to buy, there is only a rate of 14% of them have purchased a product online and also they prefer cash on delivery as a payment method.
UAE has the highest rate of women who have purchased online (25%), followed by Kuwait (23%), and then KSA (19%). Egypt lags behind all countries surveyed with a rate of (3%).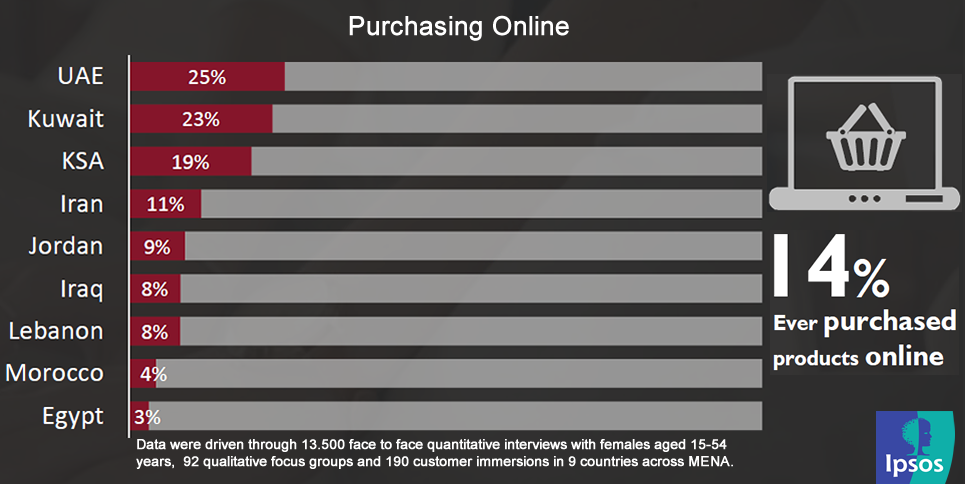 For more information, kindly check "10 Things You Need To Know About Women in MENA, 2016" full report.